THE TEN GREATEST ESSAYS, EVER
"Best" lists are beloved in the U.S., less so in Europe. The British are fond of them, so perhaps "best" is an Anglo-American obsession. Such a list tells us more about the particular reader than the quality of the books. So-and-so includes only American writers who were born after 1900. Another So-and-so is attentive to the accepted "greats" in the American and British canon. There is immense diversity in these lists of best essays. The overlaps that occur are extremely interesting, but they often tell us more about a limited cultural consensus and/or bias than about quality (I do not exempt myself from either), which of course brings us to the problem of how it is possible to measure any literary or philosophical work as "the best." If all reading is a form of collaboration between reader and text, then what is actually being measured in these lists is the emotional and intellectual resonance that takes place between the reader and the words on the page. The following essays are ten works that have in one way or another changed my mind—that is, altered the way I think about the world. Some are famous and have been chosen by others on this blog; some are more obscure.
Michel de Montaigne (1533-1592) "On Cruelty" and "How We Laugh and Weep at the Same Thing."  
I couldn't decide which work to choose from the patriarch of the modern essay, but after many years of reading and rereading Montaigne, I have outlived him. He died at fifty-nine. As an old person, I am partial to his late essays, to their freedom of movement and to their acumen leavened by both humor and idiosyncrasy.
Margaret Cavendish (1623-1673) "Of Knowledge and Perception in General," from Observations Upon Experimental Philosophy.
The seventeenth century writer proposed a monist, organicist solution to the mind/body problem that is like no other from the period. She answers both Descartes and Hobbes and anticipates contemporary thought on this intractable philosophical dilemma. Margaret Cavendish's natural philosophy changed my embodied mind.
Johan Wolfgang von Goethe (1749-1832), The Metamorphosis of Plants.
Goethe's science writing has often been ignored in favor of his literary works, but he was a polymath, and this beautiful essay with its insights into method helped me rethink the history and philosophy of science.
Søren Kierkegaard (1813-1855) Fear and Trembling.
This little book-essay is the first work by Kierkegaard I read. I was fifteen, and it overwhelmed me. I have returned to it many times since then, and it is always different.
Virginia Woolf (1882-1941) A Room of One's Own.
This is a classic choice, an essay that is justifiably famous. I do not agree with Woolf on a number of the points she makes about women writing, however. I am particularly aggrieved by the damage she did to the reputation of Margaret Cavendish by attacking her, but the last part of the essay is so extraordinary that by the time I arrive at the end of it (yet again), I have forgiven her for all the squabbling that went on between us before.
Maurice Merleau-Ponty (1908-1961) "Cezanne's Doubt."
This essay serves as a way into Merleau-Ponty's thought. It is also a wonderful work about what it means to look at visual art and the crucial role doubt plays in all thought.  
Simone Weil (1909-1943) "Human Personality."
The opening sentences of this essay are so forceful that once read I doubt anyone can forget them: "'You do not interest me.' No man can say these words to another without committing a cruelty and offending against justice." Weil has a lightening mind. One does not have to be a mystic to be split open by her thought.
James Baldwin (1924-1987) "Notes of a Native Son."
I read Baldwin passionately as a teenager. I have been reading him again in the last year slowly. In his essays I find a rare combination of irony, earnestness, and brilliance written in a prose of such striking lucidity and rhythmic grace that I have to pause to admire or think. My prediction is that Baldwin will outlast many of the other literary "greats" of the last half of the twentieth century. When they are forgotten, he will remain.  
Audre Lorde (1934-1992) "The Uses of Anger: Women Responding to Racism."
Lorde, an important American poet, became a bracing essayist of stark truths that illuminated what many white people (white, heterosexual feminists in particular) refused and still refuse to see. "The Uses of Anger" is a work that blazes with acute intelligence and a fury for justice. But Lorde is also a subtle and tender theoretician of difference, the power of the erotic, illness, and what has now come to be called "intersectionality." Lorde is a writer who rearranged my brain.  
Susan Howe (1937- ) My Emily Dickinson.
Howe, another poet, illuminates Dickinson's work in unprecedented ways. I have gone back to this essay many times and am always astounded by the originality and strength of Howe's insight into the textual underground of Dickinson's charged poetics. 
About Siri Hustvedt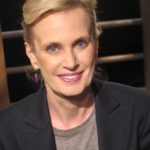 Siri Hustvedt is the author of a book of poetry, three collections of essays, a work of non-fiction, and six novels, including the international bestsellers What I Loved and The Summer Without Men. Her novel The Blazing World was long-listed for the Man Booker Prize and won The Los Angeles Book Prize for fiction. In 2012 she was awarded the International Gabarron Prize for Thought and Humanities. She has a PhD in English from Columbia University and is a lecturer in psychiatry at Weil Cornell Medical College in New York. Her work has been translated into over thirty languages.