Mary Ruefle, "The Most of It"
Selected by graduate students in the Nonfiction Writing Program at the University of Iowa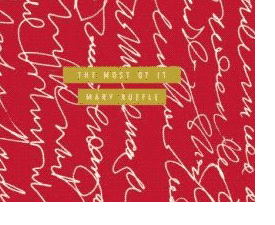 Made up of thirty individual texts—some as brief as five words, others as long as a couple pages—The Most of It is a collection of meditations that celebrate the rhetoric of dreamland, casting unusual light onto the known world and thus skewing our perception of its mundane realities just substantially enough to help us see them anew. Described by its author as a collection of "fables," by its publisher as "poetry," and by reviewers as "fiction," Mary Ruefle's The Most of It is fundamentally an essaying of a single mind. As one critic has written,
"to place this book into a clear generic category is to sell it short, or to suggest that it demands to be read one way and not another. Some of the pieces in this small and marvelous work do indeed read like stories—such as the "The Diary," about a young girl growing up on her father's "diary farm"—while others seem like prose poems, essays, or even all three. There are some that read like psalms or meditations . . . and others like little philosophical pensées."
Indeed, whether exploring the phenomenon of a refrigerator light, the sexual evocations of snow, or a sentence's feelings of abandonment after being left on a blackboard once a class has left the room, The Most of Itis a series of meditations on loneliness that are realized through imagery, emotion, and the jolting leaps of logic that are the essay's hallmark, an activity that this book captures perfectly as it attempts to articulate the movements of a particular mind from uncertainty to transcendence—although not necessarily toward a clarifying transcendence. As another critic has written about Ruefle's other work,
". . .it has always preferred to be read at twilight, when what appears at first to be a tissue of wryly-observed but loosely related details can become, in an instant, as solid as a gravestone, or as weird as an illness. . . . [Yet her] her facility for bizarre propositions is generally evenly matched with her capacity to induce the reader to deny that anything unusual is happening."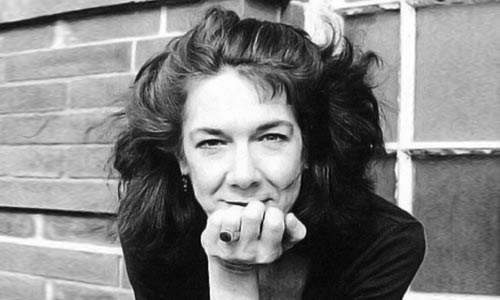 About Mary Ruefle
Mary Ruefle is the author of eleven books, including 
Post Meridian, Apparition Hill, Indeed I Was Pleased with the World
, and the book-length erasure project 
A Little White Shadow
. Educated at Bennington College and a professor of creative writing at the Vermont College of Fine Arts, Ruefle is the recipient of a Guggenheim Award, a National Endowment for the Humanities fellowship, a Whiting Writer's Award, and a Lannan fellowship.
 The Most of It
 is her first work of prose.
Read an interview with Mary
About The Most of It
The Most of It was published in 2008 by Wave Books in Seattle, Washington. It is the first "collection" of work to receive the Essay Prize. In the words of one judge, however, "perhaps we don't have to conceive of The Most of It as a single essay in order to compare the work fairly to the other nominated texts . . . [because] The Most of It embodies so much of what we want essays to be—intrepid, inquisitive, lyric, learned. I am tempted to conclude that if this book does not conform to our definition of 'essay,' we ought to conform our definition to this book."