2010 Nominees
Each of the nominated essays was published, produced, or performed sometime during 2009.
The description that follows each essay was written by the member of the nominating committee who submitted the essay for consideration.
"New Normal?"
Jad Abumrad and Robert Krulwich(produced by Radiolab, WNYC)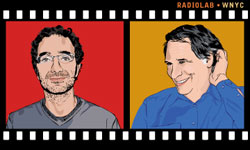 "We've all heard radio essays—a person pulls a chair up to the mike and reads aloud the essay they have written. Radiolab's 'New Normal?' is exciting because it's a different kind of radio essay. It complicates ideas about what an essay is/does with a compelling hybrid form, while taking advantage of some of the most satisfying traditional elements of essaying: intellectual, emotional, and aesthetic. When I listen to this episode, I am drawn along on an investigation of what it means to be human; there is a line of thought that extends and builds throughout the three interconnected sections, propelled forward by questions posed by the hosts. At the same time, I find myself profoundly moved, especially at the end of the second section. This balance of intellectual investigation and emotional depth is anchored in the singular 'voice' of the show. Though its techniques are increasingly parroted, Radiolab uses sound—not just language—in ways totally unlike other radio shows, offering a collage of audio clips to clarify ideas and move narrative forward. Its hosts take on an authorial role, working together to create a seamless whole from many disparate parts, which seems qualitatively different from a host providing an introductory framework for separate-but-linked segments, as in 'This American Life' (which is not, as far as I'm concerned, essayistic). Throughout this episode of Radiolab, the hosts dig deeper into questions of human nature and the possibility of change in an attempt to understand, which seems to me to be at the heart of the essayistic endeavor. 'New Normal?' is also exciting because it raises questions and challenges assumptions about the genre. How is the idea of an essay complicated by the use of an audio format, especially one which uses sounds along with words? What does it mean to have two 'narrators'? (Are the hosts narrators? essayists?) How is the forward motion of thought staged, to some degree, in an essay?"
Nominated by Meehan Crist, reviews editor at The Believer and
author of the forthcoming book Everything After.
"Dear Sound of Footstep, Move Me or Tread"
Ashley Butler (from Dear Sound of Footstep, published by Sarabande Press)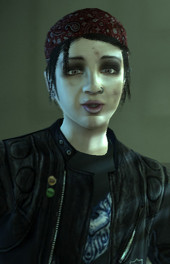 "The collection in which this essay appears reels between loneliness so deep it is nearly affectless and a profound curiosity about matter, about the shapes into which molecules might coalesce for a moment and then move on. In the book, family disappoints, the frailty of the living disappoints, but in this title essay, physics does not. And physics seems defined as the human effort to describe to itself its limits and then to hint with painful beauty that those limits might be broken. In 'Dear Sound,' Ashley Butler allows us to see the shapes we give to our most challenging abstracts: universe, horizon, atmosphere, space, sea, perspective. The concepts momentarily become an artist, a daredevil, a poet, or an aphorism, a quote, an etymology. The essay is wise, though not so much wise as elemental—Butler is both anchored deeply in the bedrock and nearly boiling at 63,000 feet above earth. The essay lies at the periphery of my understanding and I am reshaped by it."
Nominated by Amy Benson, author of the memoir The Sparkling-Eyed Boy.
"Everything's Amazing, Nobody's Happy"
Louis C.K. (from "The Conan O'Brien Show," March 3)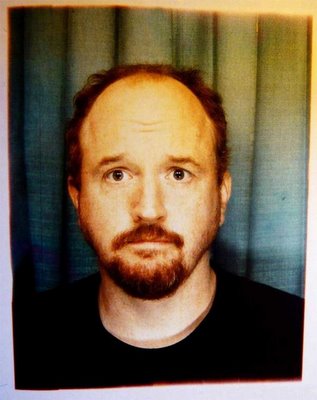 "For the 2009 essay prize, I would like to nominate comedian Louis C.K. for his interview with Conan O'Brien entitled 'Everything is Amazing and Nobody's Happy'. Despite the fact that he has no idea it was an essay, it's the best thing I've seen in years and should definitely win the prize. In addition to being hilarious and awesome, this interview pulls down the pants of modern western civilization, exposing it's sad little wang for all to gawk at and secretly relate to. The premise for this pantsing is that we've become so saturated with technological miracles that we've completely lost the ability to give a shit. In an age where we can do almost anything, almost anywhere, almost immediately, we spend a lot of time being miserable about how long things take and the size of our tits. The fact that this interview is only four minutes long and on the internet makes it the perfect modern essay for exactly the modern douchebag he's criticizing. Everyone, for instance."
Nominated by Josh Raskin, director of the film I Met the Walrus and winner of the 2009 Essay Prize.
Zoneinfo
Paul Eggert (from the World Wide Web, since 1986)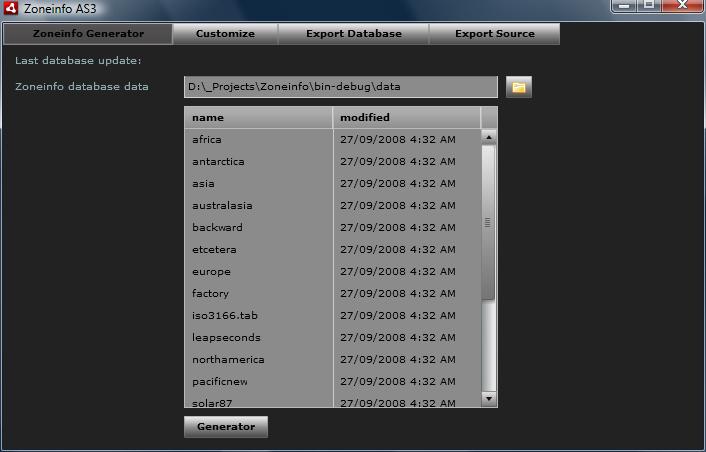 "This is the database that most networked computers query to figure out what time it is, what time zone they are in, when daylight savings time switches, and so on, throughout the world. Not all of it is interesting to the lay reader, of course, but under the tzdata directory, you'll find a number of data files riddled with comments, and the action is in the comments. It's not a production of a solo intelligence. It's obviously a collection—as is the point of the open-source idea—of contributions from people, a few of whom figure prominently. Part of what I think is so cool about the essay is that it a kind of mass-brain essay in which all of the information therein is up for discussion, and by no means final (plus it changes constantly as new laws are enacted etc.), and instead of showing the way one brain operates, it shows the way a bunch of brains operate."
Nominated by Ander Monson, author of several collections of fiction, poetry, and essays, including Vanishing Point: Not a Memoir.
"Offensive Play"
Malcolm Gladwell (published in The New Yorker, October 19)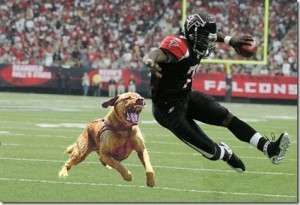 "I nominate Malcolm Gladwell's piece in the October 19the issue of The New Yorker
on football concussions, with its marvelously canny lead, detailing the horrific damage
inflicted on the dogs subjected to barbaric Vik-style betting fights but then broadening
out to note how if we think that's bad, we should take a look at the horrifying longterm
neurological damage being inflicted on Vik-style football players, and for that matter
the young athletes who long to be like them. (And where does that put us, the fans?)
I haven't been much of a fan of Gladwell's too-often-glib sociological incarnation
(Tipping Point, Blink, etc) but this was a marvelous return to form, a throwback to the sort of thing with which he first erupted on the scene, and I was powerfully moved."
Nominated by Lawrence Weschler, director of the New York Institute for
the Humanities and the author of several collections, including
Everything the Rises: A Book of Convergences.
"On the Whole"
Ona Gritz (published in Bellingham Review, #61, Spring 2009)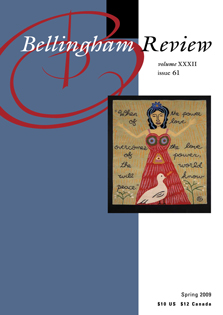 "In this short autobiographical narrative, Ona Gritz is able to convey an entire life's experience in a precisely calibrated form. The halting gait of this essay mirrors the narrator's physical and emotional experience of cerebral palsy; it's astonishing, as a reader, to feel so immersed in another's experience with so few words. Her images are rendered without a hint of self-pity; rather she conveys a true curiosity about her own condition that makes us curious as well. Rarely do we hear a voice so sure, so authentic, and so precise while it simultaneously reveals such deeply felt emotion."
Nominated by Brenda Miller, author of the essay collection Minding the Body.
"Choir Answers Choir: Notes on Jonathan Edwards and Wallace Stevens"
Susan Howe(published in Chicago Review Spring 2009, p 51-61)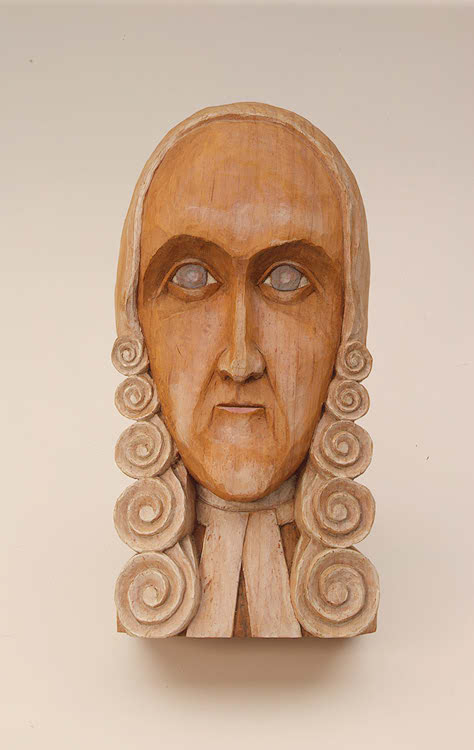 "Besides Howe's intellect and wit, I admire her conceptual grace in 'Choir answers to Choir: Notes on Jonathan Edwards and Wallace Stevens.' Each act seems at once a motion and argument against the possibility of time's unfolding. As the essay goes on, it continues to open, providing a space in which something might pass."
Nominated by Ashley Butler, author of the collection Dear Sound of Footstep.
"In Hickey's Havana"
Ben Miller (from Normal School, Vol. 2 Issue 2, Fall, 2009)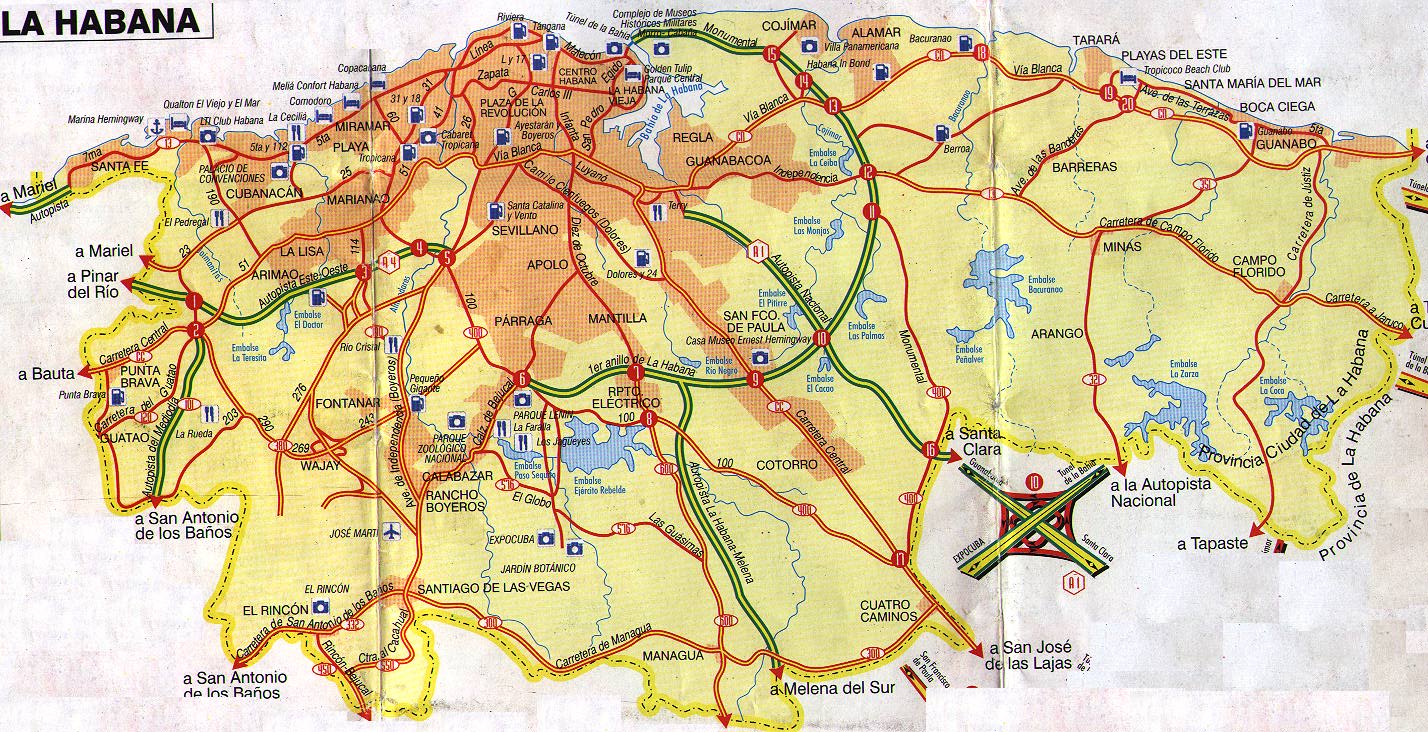 "Ben Miller said to me of growing up in the Midwest, 'There's an element of the
whole experience that is so vast as to be far beyond words—a kind of salty
continual wind around the mind . . .' and a wind around the mind is perhaps the best way I can describe 'In Hickey's Havana.' What I love about this essay (among other qualities) is the way it seems to harness and surf this wind, creating both the consciousness-on-the-page experience that often defines the best nonfiction, as well as a unique physicality and sense of place, or at least psychological architecture. You have to give yourself over to the essay's own idiosyncrasies; but this effort is always rewarded with lines or images that give back ten-fold what they ask you to bring. It's a piece that starts with something small, simple and subtle, and then takes the reader into faraway places—both real and imagined. It embodies contradictions—atmospheric and concrete, fantastical and true. It's an essay about the Midwest, Muhammad Ali, neighbors, body image, language, imagination, men, sport, family, and Havana, Cuba. It's about all these things and much more. It's just a joy to read."
Nominated by Steven Church, the author of Guinness Book of Me.
Bluets
Maggie Nelson (published by Wave Books)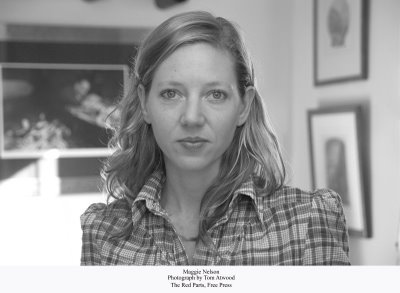 "Not merely meditation, obsession, catalogue, memory, or dream, but rather
all of these, Maggie Nelson's Bluets is as multi-faceted and prismatic as a cut and polished gem. Nelson sees her subject spider-like, viewing it through many eyes, not with the aim of encompassing or exhausting her subject, but rather in order to see her obsession, love, and suffering take shape. The shape of the essay is a starry expanse, both dark and light, inhabited by the author's keepsakes. Each fragment is a sharp glass shard, which we too can spy through to uncover our own fears and hopes, loves and hurts. If the ending feels disconsolate, the reader will do well to remember that Nelson proclaims that darkness is perhaps a deeper shade of something else, and that she did after all want to become intimate with light. I love Nelson's essay not only because of its intelligence but also for its graceful ability to obsess selflessly. As much as she is mourning the loss of love, she wants to give us what she calls 'the sweetest sensations [she] knew on this earth' and she does and I am grateful for it."
Nominated by Jenny Boully, author of several book-length essays,
including [one love affair]*.
"Battle Flagging Father"
Hamish Sewell (produced by Radio Eye, Radio National, ABC Australia)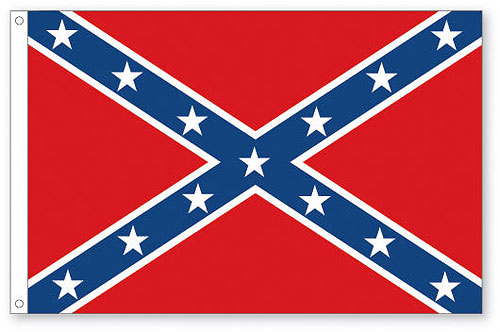 "I'm sorry to presume, but . . . I know that you've never heard anything like Hamish Sewell's 'Battle Flagging Father'—the story of an Australian-based Kiwi producer who visits his estranged father for the first time in thirty years, deep in the heart of the American South. You've never eavesdropped on a family division as complicated, and confused, and tender, and at odds with itself as this one. You'll never absorb a stranger's most personal dilemma into your own moral outlook on the world like you will over the course of this audio essay. You'll have never imagined hearing, with your own ears, the anger, the paranoia, the flabbergaster, and the sadness conveyed through voices and words between two people desperately trying to find even the smallest patch of common ground where there isn't any. And it will take days to recover from the impossible stretch you'll make—the deepest reach—across divides political, personal, and intensely human, as you listen to this tale of fragile family (almost) reconciliation. But it will be worth the ache in your side, and the ringing in your ears, and the questions you continue to ask yourself, as well as Hamish, and his father Jim, after you hear this story. Listen carefully."
Nominated by Julie Shapiro, the Managing Director of Chicago Public Radio's Third Coast International Radio Festival.
"Speaking in Tongues"
Zadie Smith (published in The New York Review of Books, February 26)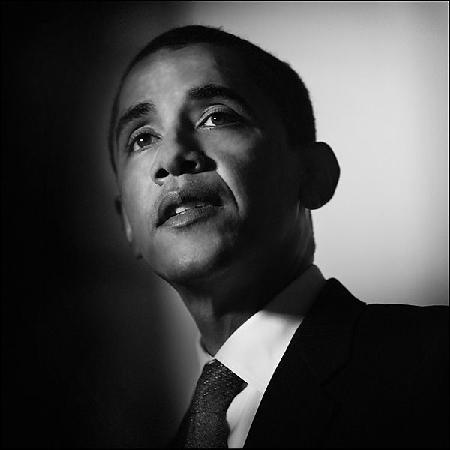 "Every writer knows that memoir, literary criticism and political commentary fly off in opposite directions—come from different voices and parts of the self—and to try to combine any two of them leaves an essayist, too often, like a figure with one leg around one horse, and the other in the stirrups of another, cantering towards opposite sides of the same field. But in Zadie Smith's 'Speaking in Tongues,' she not only slips seamlessly between the forms, linking her shifting selves to Barack Obama, and then linking their multiple voices to the myriad-mindedness of Shakespeare. She also sheds fresh light on a new president about whom everything, it seems, has been said or thought; links him, without pretension or fuss, to the world of the artist; and makes us appreciate a spaciousness of imagination that, by virtue of that very breadth, unsettles us a little (where is the real voice of a man who has so many voices? Isn't it harder to hold an octohedron than a sphere?). By the end of her candid, bravura, many-registered short essay, which disentangles complex issues with a wise simplicity and a lucid ease, one realizes that, apart from everything else, her method is her theme: an Obama, a Shakespeare, a Zadie Smith can be understood only by someone who comes at them from many worlds and voices all at once. And no one but she could have combined so many forms so effortlessly that in the process she creates another."
Nominated by Pico Iyer, the author of several landmark collections of
travel essays, including Video Nights in Katmandu.
"Sibling Projects (Section A)"
Ryan Trecartin (see it at www.UbuWeb.com, State University of New York at Buffalo)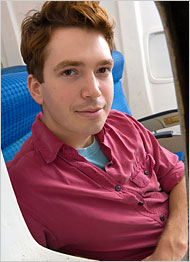 "There are so many reasons why Ryan Trecartin's 'Sibling Projects (Section A)' is the best essaying of the year. Like in his previous work, Trecartin makes language and the performance of identity central to his art. Actors take on multiple roles, gender and race become malleable, and voices shift as they spout aphorisms. The resulting language is surprising and new, using a vocabulary and syntax born from new technologies. As Wayne Koestenbaum says in his ArtForum review of Trecartin, '…language retains its place as identity-marker and identity-transfuser: talk (chatter, rant, monologue) remains the plasma through which personality affirms its right to die and to live.' Trecartin explores questions that are crucial to the essay, challenging our ideas about authenticity, the self, and narrative. He does not shy away from contradictions or jarring visuals. And of course, it's hilarious, and bizarre, and engaging. It embraces new mediums and new forms of literacy and publication, so much so that he even releases his work on YouTube. 'Sibling Topics' is an essay that pushes the essay forward, testing its boundaries and seeing what else it can do."
Nominated by Tom Fleishmann, editor of nonfiction at Diagram.
Imperial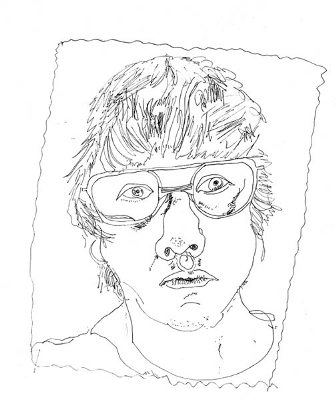 William T. Vollmann (published by Penguin)
"William Vollmann's Imperial is about twenty feet too long. The endnotes alone are over 200 pages. And then there are the eleven-hundred pages of interviews and descriptions and explications and digressions—a 'nonfiction' book that takes that term to heart, offering up over twenty years worth of research in a style that's part encyclopedia, part fever dream. The book discusses the early Spanish conquest of Imperial County, California, and the subsequent and myriad problems that that region has endured since its more recent American conquest, including issues of hydrography, desalinazion, immigration, human smuggling, drug abuse, prostitution, and outright murder. Usually this is the kind of 'nonfiction' book that I totally despise. But it is its heft, I think, that rescues the book—for under the weight of so much information, so much inconceivable injustice and despair, Vollmann's documentary style eventually starts wavering, starts buckling, and ultimately collapses into honest, human, and exasperated prose."
Nominated by John D'Agata.
This Is Water: Some Thoughts, Delivered on a Significant Occasion, about Living a Compassionate Life
David Foster Wallace (published by Little, Brown)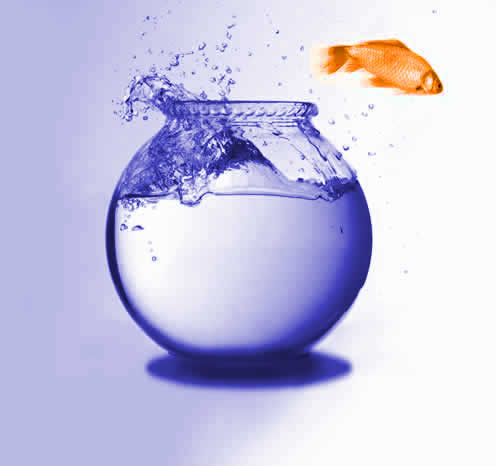 "This speech has made the rounds on the Internet for years, but this is the first time it's been made available in print. It is stunningly poignant, clear-headed, and heartbreaking, and it might be the most direct, affecting, and profound work that Wallace ever gave us in nonfiction."
Nominated by Ditto.
"Orcadia"
Tim Watt (from Alaska Quarterly, vol 26 # 1&2, Spring & Summer 2009)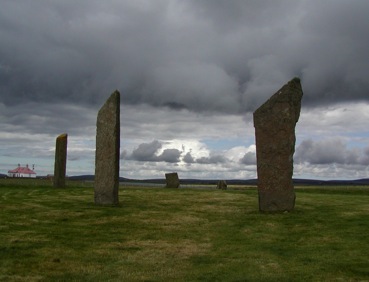 "This is a lyric blend of existential meditation and autobiography. The prose is hot and musical, intense and insightful. Though it doesn't engage the world outside of the piece, it uses narrative as a starting point for reflection. There are essays with more of a leaning toward hybridity, or a thinking through of factual encounter, but it might be fruitful to consider memoir to be a potential form of essay—a species of 'thinking text' and so I think it might be worth taking up in discussion."
Nominated by Thalia Field, author of the book-length essay, Bird Lovers, Backyard.